Summoners, we are aware of an issue where the Summoner Sigil's Golden Circle Quest is not available to all players. We are continuing to investigate this. We will be sure to compensate for any missed Gold once we have fixed the issue.
AQ is still borked. Shows no quest available at this time.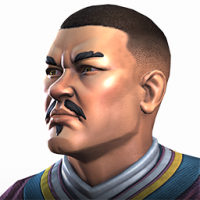 crogs
Posts: 634
★★★
AQ still seems to be screwed up. People trying to join, but it shows no quest available at this time. What's the deal? And this is after uninstalling and reinstalling the game.
This discussion has been closed.