Due to issue with the "Not Another Anime Reference" Solo Event, we will be disabling the event for the time being. We will return the event at a future date when the issues have been resolved. We apologize for the inconvenience.
**BANQUET EVENT PSA**
To fully participate in the upcoming Banquet's Alliance Event you will need to be in your alliance for 14 days prior to the event's start date on December 20th. That means, stay in your alliance from December 6th onwards to enjoy all there is to offer in the Banquet event.
Anyone ever had a problem verifying as an account owner?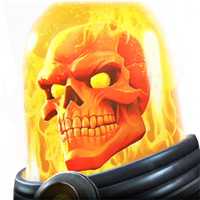 Corkscrew
Posts: 466
★★★
I submitted a support request and of course before they process it, they want to verify I am the account owner. The standard questions are:
- What was the original player name of your account? Write this name exactly as it appeared in the game.
- What are your first two real-money purchases? Include the dates (yyyy-mm-dd) and the amounts of real money you spent on iTunes or Google.
- Did you ever attach a Kabam ID to your account, and what was the original email address that was linked to your account? Write the exact email address you attached to your account as a Kabam ID -
- What country, province, state, or city were you in when you created your account?
- What is the creation date of your account? Estimate the date (yyyy-mm-dd) of when you created your account in the game.

I am the original account owner... always have been and always will be, but apparently I'm getting one or more of these responses wrong. I'm stuck 7 or 8 emails deep into trying to verify my account because apparently something doesn't match, but of course they cannot or will not tell me what doesn't match. A few flaws in the verification system:
1) They rely on the fact that I'm using the same Google or iTunes account now as when I originally created the account so I have that information on hand... which I didn't, as I switched device and had to refer back to the old device.
2) Half the time my phone is connected a VPN so my IP address won't match my physical location.
3) They ask you to look at your achievements to figure out your account creation date... if you have never created a gamer profile then you won't have these.

Banging my head against a wall with standard email support. Anyone have any suggestions? In the midst of a terrible gaming experience at the moment, the terrible support experience is giving me thoughts of going cold turkey.
This discussion has been closed.