Earlier today, there was an issue where Summoners that logged on shortly after the Login Calendar switched over for the day didn't receive the Cosmic Ghost Rider login crystal. We've fixed the issue for players receiving the crystal now but will have to collect data and send out the crystal to all players that didn't receive it next week. We apologize for this inconvenience and look forward to making it right for you all.
Skill Rank up Query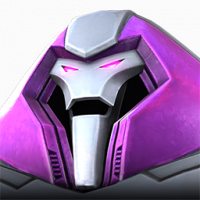 TheMask
Posts: 104
★
Took a hiatus from the game and after a lot of 5* opening , getting trash and spit on champs, i have few champs to rank up...im looking a strong bleed plus content clearing , since im uncollected as of now, and resources are limited to 1 champ to go all the way..(i got no skill awakening)

Your reasoning towards the selection would be appreciated too.
Skill Rank up Query
20 votes