Plat4, AQ 200M alliance looking for 2 after season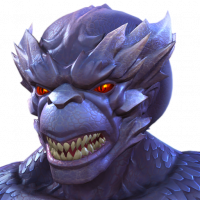 Saltygoodness
Posts: 123
★
Our alliance is currently looking for 2 new membera to join us after the season ends to replace inactive members.
The alliance is very active, friendly, supportive. We use Line for communication.
Players from different timezones are welcome.
AW:
Platinum 4, AW Tier 4, 3 BGs.
We have been P4 for a few seasons now.
AQ:
3 BGs, we normally run map 5 in BG1 and BG2 with heroic modifiers and map 4 in BG 3 with master/heroic modifiers, weekly score 200M.
Summoner advancement:
500k-750k every week
AQ / AW participation is mandatory for all. AW takes priority over AQ.
We expect best champs in AW attack / defense.
Requirements:
- skilled player with good defenders (Cavalier, AW tier 4-5 experience a plus)
- active participation in AW and AQ
- Line app (should have it and actually check it, notifications for mentions on)
- 8k+ prestige, 500k+ total hero rating
- team player
Please contact
Saltygoodness
on Line / in the game.