Game Service Interruption: The Contest is currently experiencing server latency issues resulting in some slowdowns and errors. We are working to resolve this as soon as possible. Thank you all for your patience.
Sorcerer supreme getting stun against 6.2 the champion boss even when slow debuff active!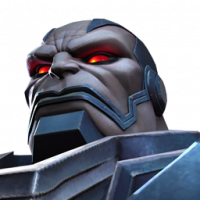 Imran
Posts: 587
★★★
I just tried it. I have proof. Video format not supporting here. The Champion triggering unstoppable even when slow debuff active and while hitting She is getting stun against the champion boss though her attack energy base. Couple of slow debuff was active. It should be bugs.