180+ mil AQ, gold 3 AW looking for a couple of strong recruits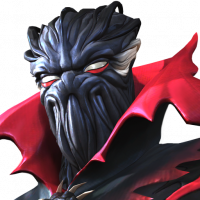 Brazenhut
Posts: 110
★
We are a friendly group of people in an alliance running map 5/5/3. We consistently hit 180 mil in AQ and 500k+ in summoner advancement. We rebooted our alliance this season not having to deal with defense tactics and ended up G3.
Looking for strong members to complete our 30 member group. Our goal is to eventually run map 5 in all quest groups in AQ and to try and reach gold 2 at the least in AW.
We are otherwise a pretty laidback alliance with no minimum contributions for any alliance events. We prioritize real life but do expect good communication and a heads up when being absent for extended periods from AQ/AW. We use discord for communication and are looking to add 2-3 active members to our alliance.
If interested then here is the invite for our discord server.
https://discord.gg/xS4Ee7K
The details of our alliance