Looking for One. Gold 2 Tier 6 Alliance Running 5x5 AQ.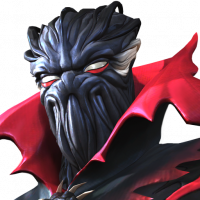 DarkEternity
Posts: 379
★★★
Looking for one for Nowhere!

7k+ Prestige (8k+ Preferred)

Active, drama free, alliance. We focus on having fun and working as a team.

Alliance Rating: 23.4 Mill
Alliance Prestige: 8.9k
Average Rating: 800k
War Rating: Gold 2 Tier 6
AQ Score: 230 Mill (5x5)
AQ Rank: ~2000
No Donations/Ticket Purchases Required
Be able to communicate (Map 5 is free)

Pushing For Gold 1 and may be pushing to try Map 6 in one BG.