AW rewards condition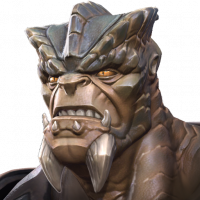 the_eradicator
Posts: 249
★★★
I got kicked by mistake and was back in the alliance within 1 hour. Wrote to support about this and they said I actually qualify for the exception and an agent will be in touch with me, but no one seems to be assisting me to get the rewards I missed. I participated in 5 wars at least this last season.
What can I do now to get my rewards has someone experienced the same ?
There is a rule if you get kicked by mistake and are back in ally within 24 hours and also with the same ally when season ends with the 5 wars complete then you should get the rewards .
Kabam support is not helping me idk whom to ask now for further help.