Android 5.x issues, still can't log in.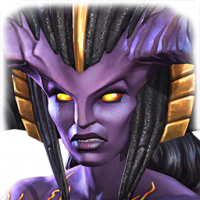 phillgreen
Posts: 2,262
★★★★
Is there any word on the log in issues for android 5 users?

It's been almost a month, that's a month of no calendar, no free **** from scrap quests and for me in particular, 4 of 7 alliance members unable to participate in anything which costs my account free **** via participation.

2 of the 4 accounts affected here were updated to the new version last night with no change. I'm probably not going to bother updating the other 2.

Nothing translated over from old forum regarding this issue, no reply to PM sent when requested by moderator, no new information here.

I'm guessing I'll be asked to provide the same info I have provided already for no update and no result but since it doesn't affect AW I figure it's not a priority for anyone, maybe it's a mad coincidence and I possess the worlds only affected accounts and devices.

Have a great day!