Need Advice for Labyrinth with R4 Aegon.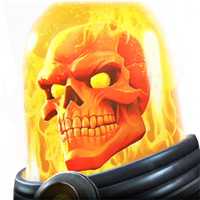 Warlord5386
Posts: 232
★★
I have a 5 star rank 4 Sig 100 Aegon. My plan is to do an initial clear of Labyrinth with him and take him to rank 5 from the rewards ( I just need 3 T2 alpha) and subsequently 100% Labyrinth. I need your guidance and suggestions regarding the same.

I don't have suicide masteries but I do have points in despair , glass cannon , deep wounds , stupefy and pacify. Do I need any specific mastery for lol?

Also what would be the best synergies for him and please explain me why that is the case.

Which paths would be best suitable for R4 Aegon and tips and tricks on which fights would be tricky.

I would also like to know the unit/revives/potions I should have before my run and on average how much of these are required to complete a path.

Please leave your suggestions down below. Any help would be appreciated.

Thanks y'all.