Earlier today, there was an issue where Summoners that logged on shortly after the Login Calendar switched over for the day didn't receive the Cosmic Ghost Rider login crystal. We've fixed the issue for players receiving the crystal now but will have to collect data and send out the crystal to all players that didn't receive it next week. We apologize for this inconvenience and look forward to making it right for you all.
<::::}xxo 26mil Alliance LF1 or 2/ line req./map55444\Gold1-2/oxx[::::>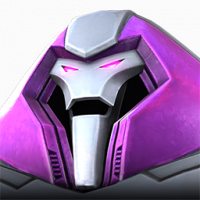 Onky
Posts: 244
★
I'm really looking for cavalier or at least uncollected, and can at least get through the minis in AW, and preferred USA based. I'm replacing a guy that just announced retirement.most everyone in this alliance has been here a very long time, some 3 years. Line app is required for communication.We are a solid, stable team that plays smart.We are gold 1-2, we are pretty relaxed, my goal is to have a chill alliance, with not a lot of pressure, but decent rewards. It needs to be fun, not a burnout, I only ask that AQ and AW are taken care of, everything else is your pace. You will be tagged if needed. no minimums for events, no drama. We are running 55444 for 150-160 mil. we move fast, everyone does their part. We are all pretty much veteran players, that have done the grind and got burned out. we hit 500k to 750k for SA, most alliance event milestones reached. Our diversity is 149 to 150. I'm very involved and organized. Really are a great group. let me know if you have any questions, or if you're interested. I will need somebody asap. Contact me through line app ID is onky707.