Summoners, due to a technical issue, this week's series of Alliance Quests will be cancelled at 4pm PT. There will not be any Rewards for this series. The next series of Alliance Quests will start on April 18 at 12pm PT. We will be assessing the impact on Alliances and compensating accordingly, as well as returning Alliance Tickets.
Warlock sp1 first hit whiff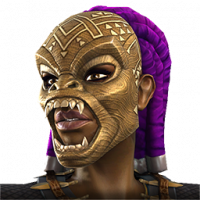 Joedart
Posts: 41
★
Since the update During monthly eq I parry defender and warlocks first hit of sp1 just whiffs on stunned defender. Sometimes he completes the animation and the rest of the special makes contact and sometimes it's blocked. Ive even been countered as soon as his animation is complete. Warlock is my top champ and I use him a lot. This has never happened before.

Also don't know if this a bug or not... Archangel mid heavy attack against nick fury was interrupted with a sp2. This happened right when his lmd was destroyed. Does fury have the ability to become stun immune and attack like this right when lmd is destroyed?