**HOTFIX AND GOODIES**
Our latest Hotfix is now live for both iOS and Android! Please manually update your game. Additionally, because of the bugs' impact on energy refill consumption, we have provided summoners with Energy Refills and a few other items to assist in the Contest! Sign in and check your messages now to claim yours!
Platinumpool Offers?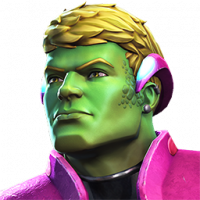 ahmedsabeck
Posts: 2
★
I'm wondering if there is any info about the next Platinumpool offers? or when you think they might happen? It was said they would come thoughout the month but it's been a good while since the incursion bundle.. The Black Iso store refreshed multiple times, but its offer is still not there.. I guess one should be coming with the next special calendar (it was either the 21st or the 24th, can't find the post)?

what do you think? when do you think we might see new pieces?