Earlier today, there was an issue where Summoners that logged on shortly after the Login Calendar switched over for the day didn't receive the Cosmic Ghost Rider login crystal. We've fixed the issue for players receiving the crystal now but will have to collect data and send out the crystal to all players that didn't receive it next week. We apologize for this inconvenience and look forward to making it right for you all.
Features Items in store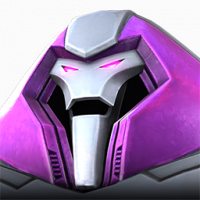 mgj0630
Posts: 369
★★★
Just wondering if these unit costs are intentional, or an oversight.

I just did the math on the T2A cost, and it's just over 4,000 units for 15,840 T2A shards.

From a unit store perspective, that's valuing less than half a T2A at close to $140!

Before anyone jumps down my throat, I understand it's optional and no one has to spend units on it, but I'm just genuinely curious if those costs are intentional or not, cause it's certainly not a value of any kind.