Initial Completion of Act 6 done! Full breakdown down below.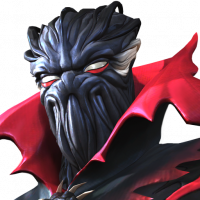 DarkEternity
Posts: 379
★★★
So, I finally managed to do Act 6. It's been a long time coming. I posted a full breakdown on Reddit:
https://www.reddit.com/r/ContestOfChampions/comments/iiynlp/i_finished_act_6_yesterday_entire_breakdown_of/?utm_source=share&utm_medium=ios_app&utm_name=iossmf
It wasn't as difficult as I thought it'd be but it sure was a whole lot of fun. I feel kind of empty now because I'm not sure what I'm going to do next.
Here's the reward highlights: