**UPDATES TO ENLISTMENT GIFTING EVENT:**
To prevent exploitation, we will prevent new Accounts from being able to Gift enlistment crystals. We will also be taking action on those who are using 3rd Party Sellers, Bots and other farms to gift themselves mass amounts of Enlistment Crystals. Lastly, we will be adding an expiration timer to Enlistment Crystals. All unopened Enlistment Crystals will expire on Oct 18 @ 17:00 UTC. For more information, please see this post:
https://forums.playcontestofchampions.com/en/discussion/346104/updates-to-enlistment-gifting-event
**KNOWN ISSUE**
We have adjusted the node placement of the new AW maps to better allow path traversal. As a result, defender placements have been reset. Please, take a moment to re-place your defender setup. We will be pushing out a message in-game shortly.
War Rating over accelerates tiers.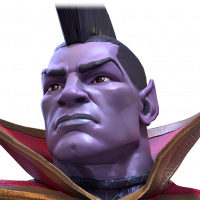 Fallguy17_
Posts: 9
★
This season we have already faced an overwhelmingly outclassed alliance. Basically because of war rating matched ours. I dont think the issue is matchmaking as much as it is war rating. Winning increases war rating at a rate that over accelerates tier level. So a smaller alliance doing well quickly ends up in a tier they are not ready for.
I would suggest that the increase in war rating and decrease be altered to have a more stable fluctuation in tier growth. Smaller alliances could do well and have fun reaching their full tier potential by the end of the season instead of 4 wars in and getting mix matched.
This is just my opinion and i think war could be more enjoyable for everyone if the tier rates were slowed down by reduced war ratings recieved by wins.