Top 20% AQ/SA/AE ranking alliance with highly active players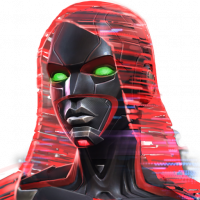 BrianPerkins
Posts: 46
★
(USA) EST to PST. A serious casual, high activity alliance. We value frequent participation over prestige.
Alliance Details:
• AQ 3BG, Focused 100% clears, >100 mil points, maps 55444, 44444, 44433
• AW 2BG, S1, Casual/item-less, with filled participating groups (do your best)
• Alliance events, typically top 20% rank rewards, almost always max milestone
• SA 750k+ every week (holds crystals, rank-ups, and leveling until next SA starts)
• No alliance minimum scores but participation is compared to peers.
• Alliance leader is a YouTube content creator and you may end up in some content.
Member Requirements:
• Lvl 40+ | ~6,000 Prestige
• "Uncollected" title required
• Discord required
• Able to support 5* champions for AQ.
• Able to move in AQ/AW 3-5 times a day or more
• Able to support 5 AW defenders (at least max rank/level 4* or better)
• Understand that your effort = rewards, no effort = no rewards
• Communicates if unable to participate
• After reaching a determined SA milestone cutoff as an alliance, you would be expected to hold crystals, rank-ups, and leveling until next SA starts
More Info:
• Organized. Determined members who want great rewards live here.
• Great place for those who enjoy socializing and developing your account
• Actively removes leeches and non-participants.
• No kids
• No mergers
• No hoppers
• No leeches
• No drama lamma's
Send friend request to "Brian Perkins" in game or join our discord.
https://discord.gg/mbdPux8