Add mystic consumption to DS kit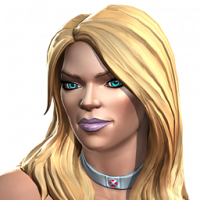 Daphboy
Posts: 427
★★
Now, I realize it would probably have to be toned down a little, 20 permanent stacks and he's hitting 180k sp2 without suicides.
But if it were something like 15-20% prowess and max stacks at 10, I feel like that wouldn't add any game breaking damage and would significantly increase his usefulness in longer fights where the opponent buffs heavy.

I just had tons of fun using him on long distance relationship path. I know not all fights will just feed prowess like that, but it is a lot of fun seeing DS put up the kind of damage he needs to be doing.