Earlier today, there was an issue where Summoners that logged on shortly after the Login Calendar switched over for the day didn't receive the Cosmic Ghost Rider login crystal. We've fixed the issue for players receiving the crystal now but will have to collect data and send out the crystal to all players that didn't receive it next week. We apologize for this inconvenience and look forward to making it right for you all.
Labyrinth Damage Cap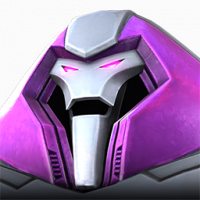 JDunk2291
Posts: 456
★★
Now that we have the Abyss and Book 2 inbound. Can Kabam Remove the Damage Cap from LOL or at least Raise it to the amount of the Abyss? Another Question for the Community. You guys Feel the Labyrinth is Still worth it?