Summoners, the Necrosword Crystals (the crystals in the Knull Cavalier Preview Bundle) currently have a higher than intended drop rate of 6-Star Champions.

We will be leaving the crystals as is for the time being, but will be correcting the drop rates before Knull receives his official release on October 28th. To ensure that this does not affect anybody that purchased this preview bundle, we will be auto-opening these crystals before that date, but this means you will not see what you received. To avoid any confusion, please open your crystals yourself ASAP.
Act 7 Beta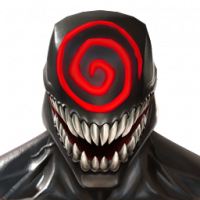 DaMaharaja
Posts: 42
★
This is the first beta I've been invited to, and I can't even access it, every time I try to switch servers my game completely crashes and when it doesn't it just keeps giving the disconnected message, and I've sat there for 5 minutes pressing reconnect to no avail, and when I tried the first time it logged me out so I had to sit through a tutorial of an account I didn't even want to make, it's not the biggest deal, but I was lowkey excited to have access to the beta.