Rate My 5* Roster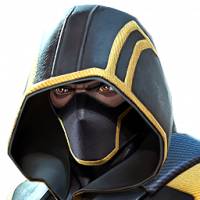 Masterpuff
Posts: 1,718
★★★★
This is my roster, I have done all content but 6.3/6.4 exploration and 4 Abyss paths.
Of course this is a joke, if you're reaction was going to be Flex Post, then vote that poll option.
The real question is, what champion does everyone find the most fun? I want to do some fun rank ups. Also advice on Dragon Man is welcome.
Also sorry I had to edit, the pics weren't working.
<<img src="
https://us.v-cdn.net/6029252/uploads/editor/14/vp6jsv2bagyc.png
" alt="" />
Rate My 5* Roster
40 votes