Aegon,havok,or domino to r4?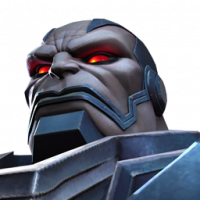 Dragfire1760
Posts: 148
★
I'm in 6.2 right now, and finding it difficult to fight sinister since I don't have any good fury champs so I'm going for cosmic/tech crystals till I get a heimdall. But till then, I have enough resources to rank up one of these 3 champs and cannot decide
Aegon is at sig 100, havok and domino are unawakened, and my normal questing team is Nick Fury(6* unawakened), Human Torch(6* unawakened) Quake, (r4) sorcerer supreme (r4) and one of these three to bring along
Aegon,havok,or domino to r4?
16 votes