Who to rank up next??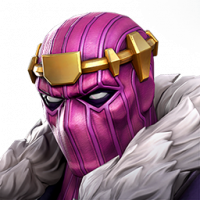 Joedart
Posts: 41
★
Cavalier but I'm not pushing end game content. Slowly cruising through act 5 and gonna do some variant. I'm in a chill ally so mass rank up material is lacking.
What I'm mostly wondering is would it be advisable to take two 5* champs to R4 or a single champ to R5 or 6* to R2. I do have a skill AG for 5* Fury or Aegon.
Post edited by Kabam Rose on