IAJSR is recruiting!!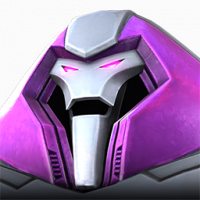 mgj0630
Posts: 369
★★★
IAJSR is a very laid back, but active alliance looking for three new members.

Our alliance members vary from 500k to 2.5m. We do not have any requirements for 3rd party apps.

We typically run AQ 5-4-3, and participation is expected here.

We also run 1 AW BG finishing in Sliver 1 last season, straddling tier 5 and 6. Participation here is not mandatory. We do not ask, nor expect our members to use items in AW. Only to play smart, and move at reasonable intervals if you join.

We typically finish SA in the 750k bracket.

So if you're tired of the MCOC grind that can feel like a second job, but still active, this may be the perfect home for you.

If you're interested, feel free to drop me a note here, or in game, SOCOMse.