As we continue to work to address ongoing issues regarding Parry and Evade, we will be extending the Week 4 Quest of the Summer of Pain and its Solo Objectives by 1 week to better allow you to complete this content. This will not result in next week's content being delayed.
Would you help me decide what crystal to go for?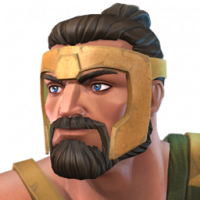 Giuliameij
Posts: 1,120
★★★★
When the new featured crystal came out I was quite excited. I saw a lot of champ I liked. Among them were Quake, Proff x, Sassy and Hit-monkey. With Wolverine as a nice bonus. I was extremely lucky and got Quake and Hit-monkey from my first 2 pulls.
But now I am wondering what crystal would be more worth it. I still want Aegon, if I got him I could awaken him and sig him up to atleast 120.
I am planning on a completion run with Labyrinth with Sabretooth with a team of (4* sassy, 3* Proff x, 5* Magneto, 4* Colossus)(Or someone instead of colossus if I decide to turn suicides off, otherwise my sabretooth outheals his use of specials with the poison synergy)
However, getting Aegon would mean this team is no longer needed for anything.

Do I go for the low chance of improving my current team with the featured crystal, or the very very low chance to get Aegon from the dual crystals.

There are not other champs besides Prof and sassy from the featured I would like anymore.
Would you help me decide what crystal to go for?
3 votes