Thronebreaker daily crystal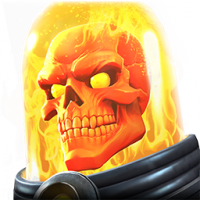 Morton
Posts: 25
★
For does of you that have the thronebreaker title. Which resource do you receive the most from the thronebreaker daily crystal?

It's been all t4cc (frags and fully formed) for me.

There's was a post here asking when will we be able to sell t4cc for t5cc frags. Kabam Miike commented that they aren't planning to give us the ability to sell t4cc in the near future. It'll devalue the t5cc and ruin their business plan/profit, because so many of us are "hoarding" hundreds/thousands of t4cc crystals. Why has kabam devalued the t4cc (that they consider a high value item) by making it overwhelmingly attainable?