Summoners, due to a technical issue, this week's series of Alliance Quests will be cancelled at 4pm PT. There will not be any Rewards for this series. The next series of Alliance Quests will start on April 18 at 12pm PT. We will be assessing the impact on Alliances and compensating accordingly, as well as returning Alliance Tickets.
Strange interaction in the Side event. Bleed path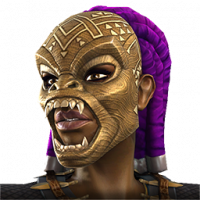 Giuliameij
Posts: 844
★★★
So i noticed a strange interaction on the Bleed path. I did the fight with Corvus and I run suicide masteries.
This means I start the fight with Poison and Bleed.
As stated by the node I gain a bleed whan I step back.
However, when I fight Archangel. if I step back. I get a Toxin instead of a bleed.
Shouldn`t I only get a toxin if Archangel aplies the bleed?
I feel like I should stack a lot of bleeds, instead of getting a Toxin because I have poison from my masteries.
I should only get a Toxin if Archangel applies the bleed himself.

Any thoughts?