Gold 2, 29M Alliance Looking for 3...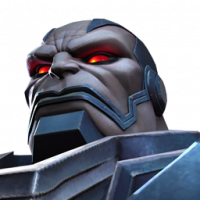 TSR6225
Posts: 65
★
US based alliance looking for 3 skilled, active members to join our brotherhood.
AQ - we run map 5X5 with modifiers in the first two days.
AW - we are Gold 2 and run all 3 bgs.
Must have Line to join and all we ask is that you communicate and participate.
Find me on Line by the same ID - TSR6225