Why You Should Vote for Morbius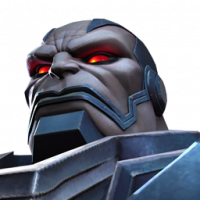 Legendary_Poey
Posts: 209
★

Putting aside the fact the Morbius is a very cool character lore wise and would have very cool animations, the abilities that he could have in game could be very unique and different from any other character we currently have. For example he is able to hypnotize others and can create pseudo-vampires by draining them of their blood. The vampire creation specifically could be very interesting, if incorporated would probably have something to do with reaching a certain amount of bleed stacks when using claw/fang attacks, then the opponent would be at a disadvantage in some way as Morbius has control of these vampires. They could also incorporate his echolocation into the game through maybe and evade or miss of some sort. He also has regeneration potential as well as the basic superhuman abilities like strength, reflexes, stamina, etc.

He also has potential to have many synergies with characters like Blade, Moon Knight, Elsa Bloodstone, Manthing, Doctor Voodoo, etc. The champ that would come with him that month could also be a multitude of interesting characters as he has had run ins with maybe different Marvel characters on the more supernatural side.

Anyone that says they are going to add him anyway, that doesn't make sense from a business standpoint. If he is already being planned to come to the game they wouldn't put him on the list because they would lose lots of money from crystal sales.

We must unite to stop the Hercules stans.