Due to issue with the "Not Another Anime Reference" Solo Event, we will be disabling the event for the time being. We will return the event at a future date when the issues have been resolved. We apologize for the inconvenience.
**BANQUET EVENT PSA**
To fully participate in the upcoming Banquet's Alliance Event you will need to be in your alliance for 14 days prior to the event's start date on December 20th. That means, stay in your alliance from December 6th onwards to enjoy all there is to offer in the Banquet event.
Aegon Peristent Combo.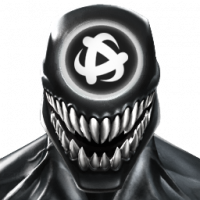 Shamir51
Posts: 744
★★★
Has anyone noticed anything wrong with Aegon's persistent combo?
Just taken a 5* rank 4 max sig Aegon to AQ, map 5. Modifier is Power to Cower.
I won the first fight against skill Doombot with 1 combo of 45 hits. Moved onto next fight, Angela, and noticed his persistent charge was at 4!
Won the Angela fight with combo of 70 and when I moved up to the third fight, his persistent charge is at 13!
Am I missing something obvious here as I can't see why the persistent charge is so low.