Summoner's Choice issue with multiple accounts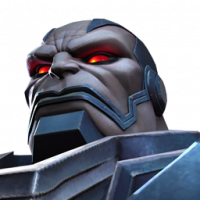 TrapKill66
Posts: 96
★
Hi,

Currently at work, haven't checked the forums, but this morning I voted for Omega Sentinel on one of my alt accounts via my phone. I then switched to my main account, followed the link, and was informed that I have already voted.

Seems wrong. But if we only get one vote in this way then all good.

I wonder if this is the intended result.

Most likely it's a 'one vote per device' type issue which I definitely think is incorrect.

???...!!!...