Summoners, due to a technical issue, this week's series of Alliance Quests will be cancelled at 4pm PT. There will not be any Rewards for this series. The next series of Alliance Quests will start on April 18 at 12pm PT. We will be assessing the impact on Alliances and compensating accordingly, as well as returning Alliance Tickets.
Looking for new alli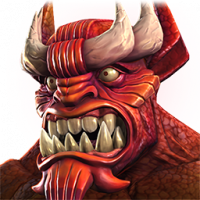 Mrwarren96
Posts: 233
★
Hey guys looking for a new alli,
Looking for preferably gold one if possible but not majorly fussed, aq 5x5 not really into map 6, just need a chilled alliance that does decent casual progression. Not playing as competitive as I used to but I can't stand not being in an alli atm, and im not fussed about war rewards as I know I've missed then this season anyways.
In game name is mrwarrren (3r's)
Line id- mrwarren96
Add me up if you've got a space for me😁
Top roster is down below
I have a 9.8k pi rating and also have resources for three more rank 5's