Abyss without Aegon, Strategy help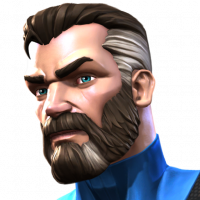 BigBlueOx
Posts: 238
★★
So here's my current thinking, riding Nick as my primary route clearer with MM, SP2 after going unblockable.
I also have ST and Squatch along with Colossus and OR. My question is which Aegonless strategy is the least likely to leave me in tears lol.
Trying to get TB before the Christmas Gift opening here, I'm hopeful Aegon blesses my roster but I'm prepared that he won't after 12 months of hoping.
Post edited by Kabam Porthos on