Need help for the Challenge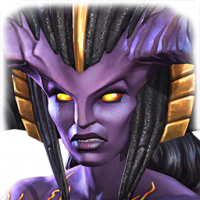 Aziz5253
Posts: 494
★★★
Here's what my roster looks like.
I've been having a lot of problem with warlock because of his degen.
My team is Quake, Longshot, Doom, Hulk buster, Archangel.
I found out that Longshot works great for the HtD because of his sp2 nullify and the rage and explosive personality nodes. Archangel works great for Gwenpool. But I'm stuck on Warlock. I can get through him in one go, but it drains a lot of my health, almost bringing me to 5-15% sometimes. Mysterio looks dreadful too.
Any help would be greatly appreciated. Thank you.