Summoners, we are aware of an issue where the Summoner Sigil's Golden Circle Quest is not available to all players. We are continuing to investigate this. We will be sure to compensate for any missed Gold once we have fixed the issue.
Alliance war suggestions for fair matchmaking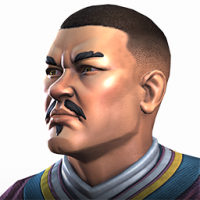 asgardian505
Posts: 6
★
I think war matchmaking should be based off of alliance prestige instead of war rating. I've been with my alliance since early 2019 and even as far as we've come individually we cannot break passed silver2. Whenever we do get to silver1 we're met with a team that is way too strong for us as good as we are. I think that's completely unfair. The whole war system is built to keep us where we're at it feels like. Currently the alliance we're at war with has a prestige of almost 8,300 while ours is right around 6,700. I asked them why they're not silver 1 when they should be and they replied with "bad matchmaking I guess". That was a pure example why I feel like this system is not meant for us to move up but a safeguard and sure way for us to spend money to level up and grow our rosters in the hope's of getting to silver 1 but from what I witnessed I'll have to be with my alliance another few years to even hope to get there without spending ridiculous amounts of money. Think about us or fix your rewards.