Restart any fight from new if connection drops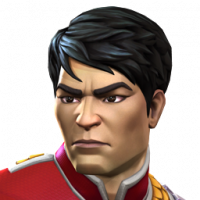 Zaosafler
Posts: 58
★
How about changing things so that if a fight is interrupted, it gets reset back to the beginning as if it hadn't started yet instead of automaticity ending it and penalizing us 50% health?

Since the most recent update I have had 2 war attacks, several AQ attacks, and numerous regular quest fights interrupted by the game just ending as it is won't to do. And when I go back in, the champ I was using is at 50% health. Ona regular quest, not a big deal. On Alliance Quests, or War it is. Particularly since you pretty much have to shell out units to get health potions for those areas.

I understand that this was a mechanism to bail out of a fight, with a penalty. But the faults in the game are costing players units now due to this mechanism, so it should be disabled at least until you figure out why the game isn't stable any longer.