Summoners, due to a technical issue, this week's series of Alliance Quests will be cancelled at 4pm PT. There will not be any Rewards for this series. The next series of Alliance Quests will start on April 18 at 12pm PT. We will be assessing the impact on Alliances and compensating accordingly, as well as returning Alliance Tickets.
Proposed Immortal Hulk Buff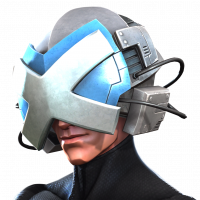 gage201205
Posts: 458
★★
Been playing with him which he's quite fun, but let's get to the biggest issue. His main damage comes from his rage stacks, now they already gave him a minor buff where it pauses his stacks during specials which definitely helps.

Minor buff number two which I propose would be rage stacks are paused while hitting into block.

Why? Hulk is very good against a aggressive opponent so you can keep rage stacks going because if you don't land a hit within two seconds they restart.. So biggest weakness is a passive opponent who just holds block and won't attack back... So a champion who's defensive and holds block would only anger Immortal Hulk keeping his rage stacks going... Makes sense? This would make him easier to play.

Please take this into consideration Kabam you quickly buffed him once, and I believe you can do this minor change one more time.