Summoners, we recently encountered an issue with the Alliance Quest Setup Phase Starting Timer that may cause the Setup Phase Starting Timer to display erroneous information, though we are working on a fix for it as quickly as possible. Additionally, if the Setup Phase does not let you plan your days in advance, you will be able to once the Event officially begins on the Alliance Quest Start date.

For clarity, the next Alliance Quest Enlistment Phase will begin on December 5 at 20:00 UTC, regardless of what the in-game timers display.

The next Alliance Quest Start will be on December 6 at 20:00 UTC. This is when Summoners should be able to enter each Map. Thank you for your patience and understanding as we work to resolve this issue.
Alliance War Season Rewards will start to roll out to Summoners very soon. These will take a while to get to everybody, so do not worry if an Alliance Mate receives their rewards, but you haven't yet. We thank you for your patience.
Abyss path 2 completed. Or maybe path 3. No spidey.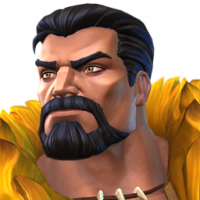 Jumptheshark
Posts: 242
★★
I had a lot of revives saved up and was ready to do another path of abyss. I put the following team together for path 2:

Aegon, Fury, Torch, Doom, (all six star R3), and Void.

I don't have stark spidey for Luke Cage, so I used Aegon with heavy intercepts as needed. I needed Aegon ramped up to do that so I used Darkhawk to get combo. Even though Torch can solo Darkhawk, I think it was worth it. I banked about 135 combo per fight.

The Luke Cage fight was tricky at first but Aegon did well once I got down the timing of when to heavy intercept. I'm sure it's easier with Stelath Spidey or She Hulk.

It was here that I made a wrong turn without realizing it. I followed the path 3 line to Ole Man Logan. He was super easy with Void.

Still oblivious, I went on to Havok. I didn't remember seeing him in my planning, but I thought I'd try Aegon, not expecting much. Aegon easily took Havok. I don't think I ever had damage from plasma.

I continued on the path, using pretty much only Aegon and Doom. It wasn't until Red Skull that I realized I took the wrong path. But I was committed at that point.

And I'd say path 3 is easier than 1 just because fewer specific champs are needed. I could have taken only Doom, Torch, and Aegon and been totally fine. I would have liked to bring my R3 magneto to test him out.

I still had revives and potions by the time I got to the Collector. I traded 15 revives in my alliance to get ready, so 600 units. I didn't need all those but they were good to have. Path 3 complete!

Now to farm some revives for path 2. I suppose I'll bring the same team, but I wonder if magneto could replace Void.