We are currently experiencing an issue in Alliance Wars where the High Grounds Defense Tactic is incorrectly applying to all Defenders. While we work to fix this, we need to take quick action to maintain the fairest Alliance War season as possible. As a result, this war will not be counted towards your Alliance War season.

This will affect all Alliances, regardless of tier or War Map. War Season Rewards eligibility will be reduced to 4 Alliance Wars this season.
High Prestige Alliance map 5 only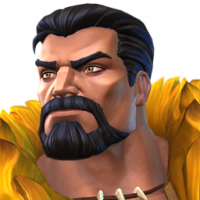 RyanGolf
Posts: 36
★
I'm looking into the interest of players that are tired of playing map 6. I'd like to form an alliance of really high prestige. 5600 or better prestige should easily keep us in the weekly T4CC only doing map 5. My own prestige is 6059. I would imagine such high prestige players would also dominate AW. Please contact me via line ID nitecrawler3 if this would appeal to you to keep your account competitive but semi-reired.