UPDATE: A new Hotfix (v32.2.3) is now being released to address this issue. Please keep an eye on your App Store for this update to address the below issue.
We are currently experiencing an Error when Summoners view a Champion's Synergies while in the Champion Selection screen in Arenas and Duels. We are aware of this issue and are working on a Hotfix to address it. In the meantime, please avoid using the synergy menu to prevent this error and crash. We apologize for this inconvenience. Updates will be posted here:
https://forums.playcontestofchampions.com/en/discussion/293506/error-when-looking-at-synergies-from-champion-selection-screen
Looking for an Alliance?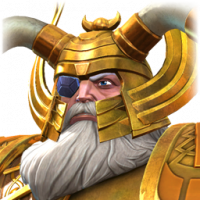 General Br3eze
Posts: 101
★
I'm the officer of a new and growing alliance and we are looking for more people to join our alliance, Its called Infinatum [INF!N} if you want to search it up. If you want to join msg Destr073. Destr073 has a helmet as his profile pic. We do map 3 aq and are looking for more people so we can do more battlegroups.