A different way do defeat Electro Luke (solo with Vision Aarkus)
Pedrof6
Posts: 66
★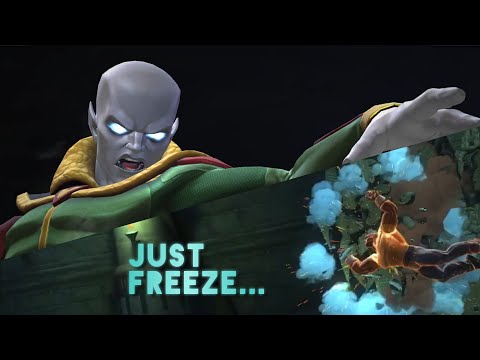 I still think Aarkus is underrated on attack. He is so versatile and capable of doing great damage in few hits.
I've been using Aarkus a lot, even on weird scenarios.
His power gain paired with the Coldsnap allows him to counter Biohazard, Thorns, Freezer burn and a lot of annoying nodes using a different playstyle.
The SP3 allows him to do Coldsnap damage on the entire field. The SP2 doesn't make contact.
Repeating the cycle, SP2 + SP3 without touching the enemy you still do considerable damage
This strategy works fine on Map 7 so I tried this against Electro Luke and as you can see it works as well. When Luke is indestructible you can punch him just to keep the distance if needed.
TLDR: Aarkus's power gain + coldsnap allows him to defeat enemies with minimal contact
Post edited by Kabam Porthos on