Re: Gifting Event Leaderboards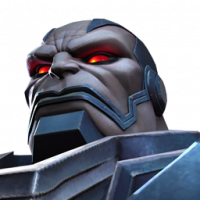 Kabam Miike
Posts: 6,482
Administrator ›
Hey Summoners,

There are a lot of questions circulating about the Gifting Leaderboards. We'd like to take a moment to put some rumours to rest and some minds at ease.

We have no reason to believe that there were any fraudulent behaviours/TOS violations that occurred with any of the accounts in the Leaderboards. The number of checks and balances we put into place this year really helped crackdown on bad actors. The accounts we've seen as the center of questioning are side-accounts of established players, and there has been no evidence of any wrongdoing from those accounts. Side accounts have been used for a very long time, supplying main accounts with GGCs and other resources.

Before the event began, we found and punished a number of Botters. Additionally, Contest Credits have put a stop to many would-be fraudsters before they had a chance to take advantage of this event.

The leaderboards were vetted throughout the week before the events were paid out, and to the best of our abilities, we have weeded out and punished any players that did not play this event legitimately. While there are some things we are still looking into, none of those would affect the Leaderboards.

The Contest team did everything in our power to make sure this was our safest and cleanest Gifting event yet and will work to make any potential future events even more secure.

We hope this answered some of your questions and concerns. Thank you for your attention and continued support!
This discussion has been closed.