Which Champion(s) to focus on next?

Luke9523
Posts: 502
★★★
Hey, I'm not making a poll for this, as the options would be far too many and I'd rather just get actual advice from people. I've attached my full 6* and 5* roster below.
I'm Cavalier, so my next tasks are 100% 6.1 and beyond to thronebreaker. I've managed so far with the champs you see below, no Nick Fury, no Aegon and only just got Ghost. (Sad times)
So basically, I just want to know who I should focus on ranking up for future use. Any and all advice is appreciated. Cheers.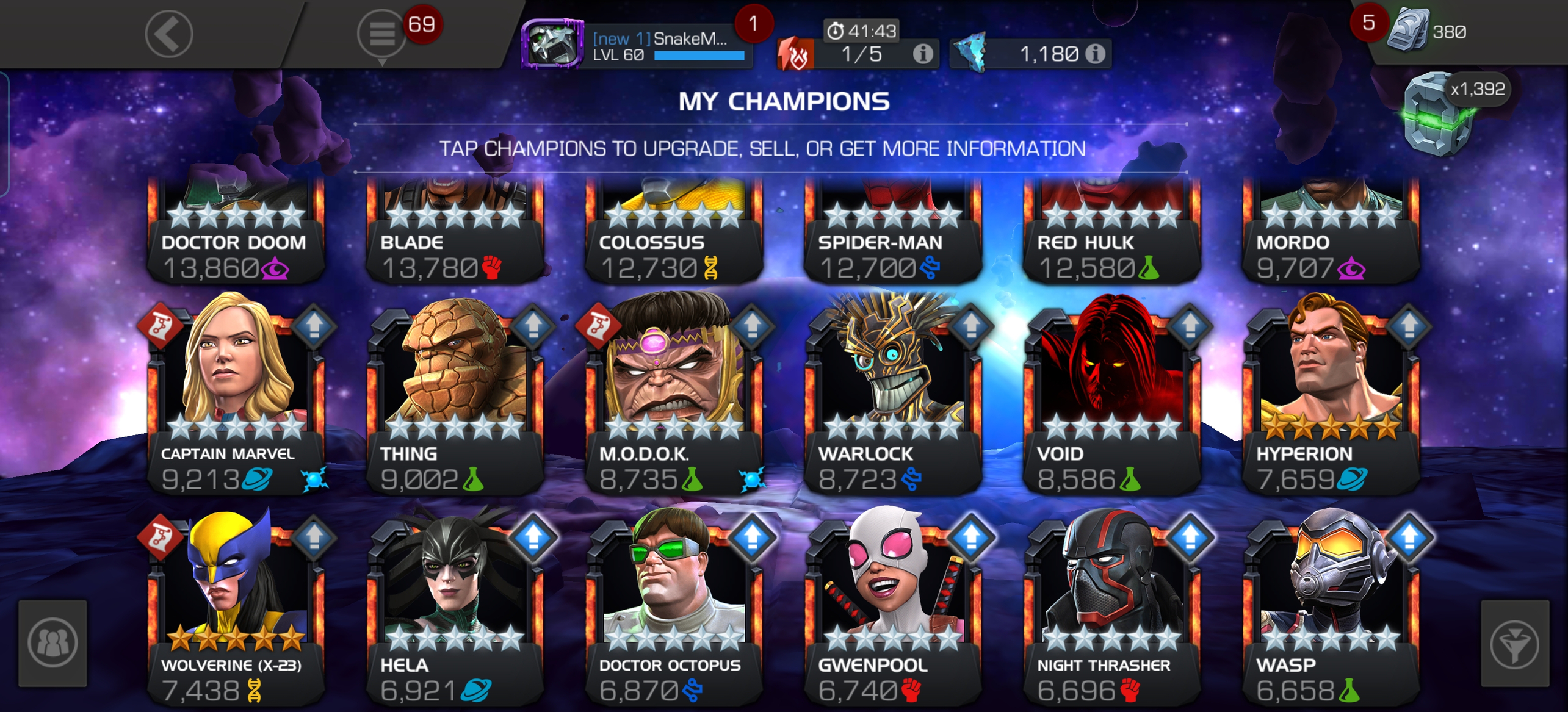 Post edited by Kabam Porthos on