Next steps after cavalier with a small roster?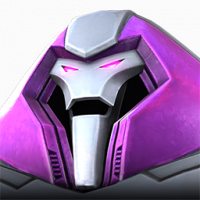 IcePick
Posts: 134
★
Restarted the game and just became cavalier
in 4 months on this new account - but at the expense of a LOT of grinding. Both in arenas for units and champs and for potions to complete content.
Now I need to find some new goals. My initial plan is to spend time ranking up my roster - I relied on ghost and AA for all of 6.1 and I need some new options I have 16 tier 2 alpha catalysts and think I'll try to rank 4 3-4 of my other five stars first thing (BWCV, Hyperion and SS for starters). I also think I should unlock and level up my suicide masteries (level 3 of deep wounds and level 2 of assassin are my only costly masteries)
I also figure to be gradually exploring all of chapter 5. But chapter ) completion is a long way off. Also, not sure I have the roster to be spending much time In LOL either at this point
Are there any variants my roster could be suited For? What would your next steps be?
Post edited by Kabam Habanero on