Summoners, due to a technical issue, this week's series of Alliance Quests will be cancelled at 4pm PT. There will not be any Rewards for this series. The next series of Alliance Quests will start on April 18 at 12pm PT. We will be assessing the impact on Alliances and compensating accordingly, as well as returning Alliance Tickets.
Missing items!!! HELP ASAP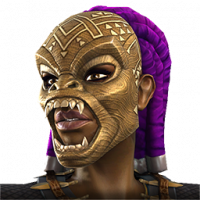 DraftKingJames
Posts: 30
★
I just opened 122 TB 4hr crystals and I checked my inventory to confirm and I'm wayyyy short. I claimed 214 lvl 3 potions and 70 refills I only see 39 in my overflow and 15 refills. Everything else seems to match it's just those items I'm missing. I tried restarting and even deleted game and redownloaded. Pls help!