As we continue to work to address ongoing issues regarding Parry and Evade, we will be extending the Week 4 Quest of the Summer of Pain and its Solo Objectives by 1 week to better allow you to complete this content. This will not result in next week's content being delayed.
EU AW & AQ focused alliance LF1 - AW: 2BG Gold2, Tier 4-5 | AQ 5x5 epic/master mods, >225mil | Line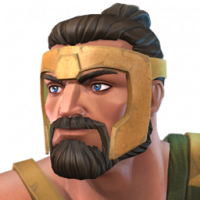 QuietusDK
Posts: 40
★
Hello all; no fancy pictures here, as sadly, my media mogul had the gall to wish for a bit of time for something called "work...and somehting about a significant other". So you will have to do with just text here, I'm afraid.

So, who are we?
We're a fairly un-elitist alliance, comin from the humblest of origins, but apparantly, we've failed at failing for quite a while now, growing up from bronze to silver to Gold 2, where we've now been for the past 2 seasons. We are focused on AW, simply because it's the most fun for us, but let's be honest, AQ gets you the juicy glory rewards we all need, so we decided to see how well we could do in that. Turns out, you can indeed do AQ5x5 with epic and master mods (master mods for AW attack phase days), and despite being an until recently sub-20mil alliance, still hit over the 225 mil milestone. All it takes, really, is patience, accountability, and people that are capable of logging in on their own, without having to have someone else play their personal alarm clock every time a link node needs taking down.
Pretty much all of us are adults to some extent - some more than others, of course - and we expect new members to be able to conduct themselves within a fairly basic set of expectations. No hate-speech, no bigotry, no sexism, no immature namecalling, so unless your name is Donald ****, chances are this would just be common sense of decency to you. (Oh man, did he just go there? he did.)

We are primarily EU/UK based, although we do have a very friendly canadian with us, and a group of Indian/Bangladeshi players. Timezones are not a limiting factor with us.

Our expectations for you as a player:
Wanting to be a part of a team, rather than an "elite l0n3 w0lf b0Ss s0l0 k1llah".
Readiness to use Line app to communicate, both for practical and for social reasons.
A solid understanding of game mechanics (not talking content creator level insight, but the ability to read a node in AW, and either understand it, or the willingness to ask for advice).
Ability and willingness to log in a couple times per day to clear paths in AQ/AW. (Let's be honest, it doesn't take long, but we don't need people who can't or won't find 5 minutes to clear a link node so that 9 other people can't proceed).
A roster that can support simultaneous AW and AQ (so in the vicinity of 8k or above).
Opposable thumbs to use a phone for gaming purposes is a plus. If you're really adept with your flippers, you're still okay, Penguin. You're welcome with us.

How to reach us?

Hannibal Lecter's Bar & Grill representatives can be reached, either here in the thread (when I remember to check it), or far better, grab a hold of me on Line - ID is QuietusDK.

So, want to be part of an alliance that feels like home? Want to grow in the game, while sharing that adventure with someone who actually cares about you? Then here's the chance. Find us. Join us. Partytime.