**UPDATE**
We are currently working to fix a known issue regarding Alliance Prestige. With the introduction of Relics, Summoner Prestige is now the average PI of your Top 5 Champions and the average PI of your Top 5 Relics (regardless of which Champion they are attached to) combined.

Today we pushed a fix that will allow for proper reward calculations in Alliance Quests. However, the display for Alliance Prestige will not be accurate and does not include Relic Prestige. This is a display issue only.

Hot Fix 15.1.2 TimeLine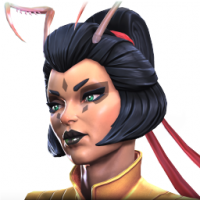 Drizzits
Posts: 157
★
The post says you expect the patch to take place next week, after your "testing" *cough*.
That's fine, but that means you guys expect us to continue playing in the current state of the game?
AQ will be starting, wars will be continuing to take place, all while the game is virtually unplayable to your player base.
I acknowledge you guys are working on the fix, and we all thank you for that, but don't you think it's just time to put the game on pause and FIX it? It breaks more by the week.
Even just competitive game modes. But something needs to change.
This discussion has been closed.