Summoners, due to a technical issue, this week's series of Alliance Quests will be cancelled at 4pm PT. There will not be any Rewards for this series. The next series of Alliance Quests will start on April 18 at 12pm PT. We will be assessing the impact on Alliances and compensating accordingly, as well as returning Alliance Tickets.
Unit needs path 2-5 abyss compared to path 1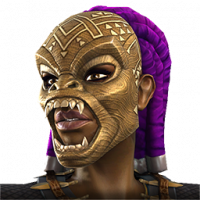 Giuliameij
Posts: 844
★★★
Hi Guys,
Assuming you have all horseman, and the extra counters needed per path. How many more units do you feel are needed for path 2-5 compared to path 1.
Otherwise, you could also put how many units you used (roughly) per path like this:
Path 1: 4k
Path 2: 5,5k
Path 3:............. you get what I mean.

Curious to see how they compare purely unit wise.
So I might be able to plan my future in this content.