Summoners, due to a technical issue, this week's series of Alliance Quests will be cancelled at 4pm PT. There will not be any Rewards for this series. The next series of Alliance Quests will start on April 18 at 12pm PT. We will be assessing the impact on Alliances and compensating accordingly, as well as returning Alliance Tickets.
Stealthy Sig Question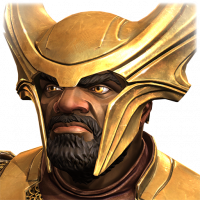 Eviscerator
Posts: 350
★★
I just duped my 5* Night Monkey and took him to r5 but after reading his sig description I noticed something: despite only having one fury, his sig is "Increases the Potency of Fury Passives." I'm wondering whether this affects furies generated by nodes since it is plural in the description. I couldn't find this question anywhere so I logged back into my old account here to ask. Anyone tested this out?
Post edited by Kabam Porthos on