Problem solved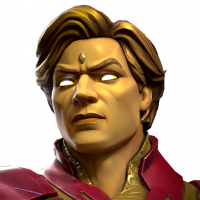 Nima01jk
Posts: 10
For this update many users and me included have experienced an extra pre game download of 500mb of data for optimal gameplay every time they login. Me included. I did a little experiment and here's what I found.Taking what kabam mike said into consideration, the phone's memory Optimisation is the culprit. For android, it is commonly used and we can see where to find it easily. However for iOS users what confuses others is that the phone optimised itself.m and there's no stopping it.
So here's a solution. When ur phone does not have enough space or memory, it would automatically optimise itself to make sufficient space. This means clearing of "unnecessary" data. It can be seen when ur safari shows "cleaning"on it with a darkened background. So leave a good amount of space on ur phone to prevent it from happening and do not download any big apps when ur phone does not have enough space as this would automatically trigger memory Optimisation.
However kabam's update is somehow linked as uneccessary data so... it is partly kabam's fault too so I hope they update this to keep it like it was last time.
Hope this helps